White Marble is Beautiful, but Not Practical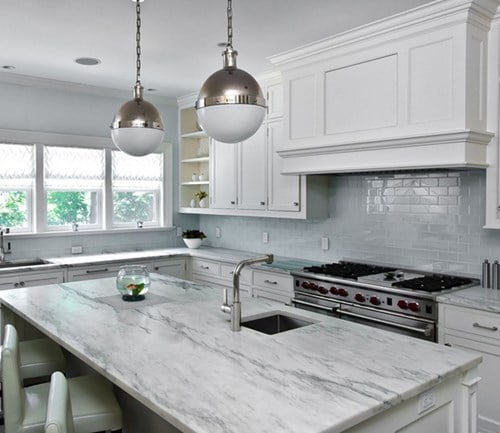 Bright, light kitchens are all the rage right now. Many people see their dream kitchen in magazines or on television with, what appears to be, white marble countertops. But marble countertops are not always a good choice; they can turn your dream kitchen into a nightmare. We've given many of our clients the look of marble with alternate resources that stand up to how people actually live and function within the kitchen. Here's the low down on marble and some other options that will still give you the look you're after in your dream kitchen!
Marble is a soft stone, so it can easily chip or scratch. Marble is also very porous. Red wine drinker?? You better believe that wine spill (or just a drop) will forever be a part of your marble countertop! Stains on marble are permanent and you can bet that stain will drive you crazy! Marble also doesn't react well to acidic foods like citrus fruits and tomatoes. Etching on the surface can develop over time when acids come into contact with it. Sealing the marble can help, but it does not prevent wear and tear 100% and resealing cannot fix existing damage. Another feature of marble is that it does not hold up well to heat, hence its less than desirable for kitchens, but can be okay for bathrooms.
Have we scared you away from marble?! Don't worry. You can still achieve the look and beauty of marble with other more practical resources.
Quartz has quickly become a popular alternative to marble. It is a man-made granite composite material, typically composed of 90-95% granite mixed with resins and other fillers. Just as there are so many variations in marble, quartz has lots of variety as well. Dostie Homes is proud to offer LG Viatera and Cambria Quartz products.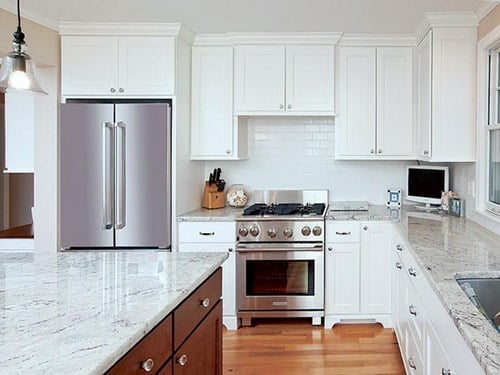 Granite is another great alternative because of its durability and resistance to staining. Granite does require occasional sealing, but mild cleaning with a damp cloth is sufficient for daily use.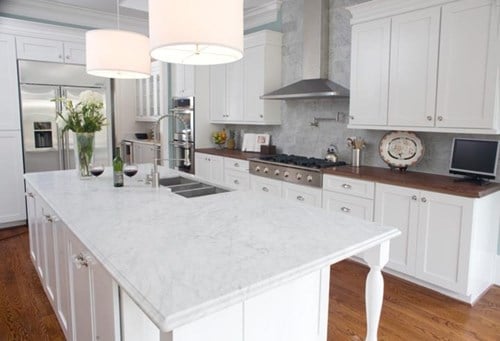 Piedrafina is a man-made composite marble (similar to quartz) that provides strength, consistency and durability, which sets it apart from other, manufactured natural stone options. This option is great for use in bathrooms where lots of water is present and it won't leave water stains, which is a common problem with true marble.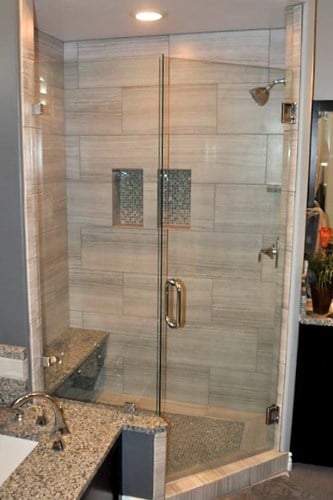 Your dream kitchen and the look of marble can still be achieved with these and other great options. For more interior design tips and tricks, stay tuned to our blog! We will share great tips from our on-staff Design Consultant, Heather, a few times each month.
< Back to Blog