3 Tips for Buying a Home Sight Unseen
The year 2020 was full of surprises, including the fact that the majority of home buyers are purchasing their homes sight unseen. That's right, according to Redfin, last year more than 2/3 of all homebuyers purchased their homes without ever stepping one foot inside.
So, how are all of these homebuyers purchasing their homes online? It's not without doing their homework first. We've put together a list of 3 tips for making the virtual home buying process easier and less stressful.
1. Be Prepared - Know Your Budget, Get Pre-Approved & Make Your Wishlist
Whether you're shopping for a home via traditional means or adventuring into virtual home shopping you'll need to know your budget. Would you drive to Target to shop for a new television without knowing how much you can spend or should spend?

Next, it's time to contact a preferred mortgage company and apply for a pre-approval letter. That way after you have found your dream home you'll have a competitive edge with a pre-approval letter already in hand.

Now you'll want to sit down and create your very own HGTV House Hunters wishlist. Don't be afraid to dream big. After all, buying a home is the biggest purchase most people make in their lifetime.

After you have created your wishlist it's time for the not-so-fun part: deciding between your true must-have features, desires, and dreams. While a fresh, modern kitchen is easily remedied, the lazy river pool might have to wait until next time.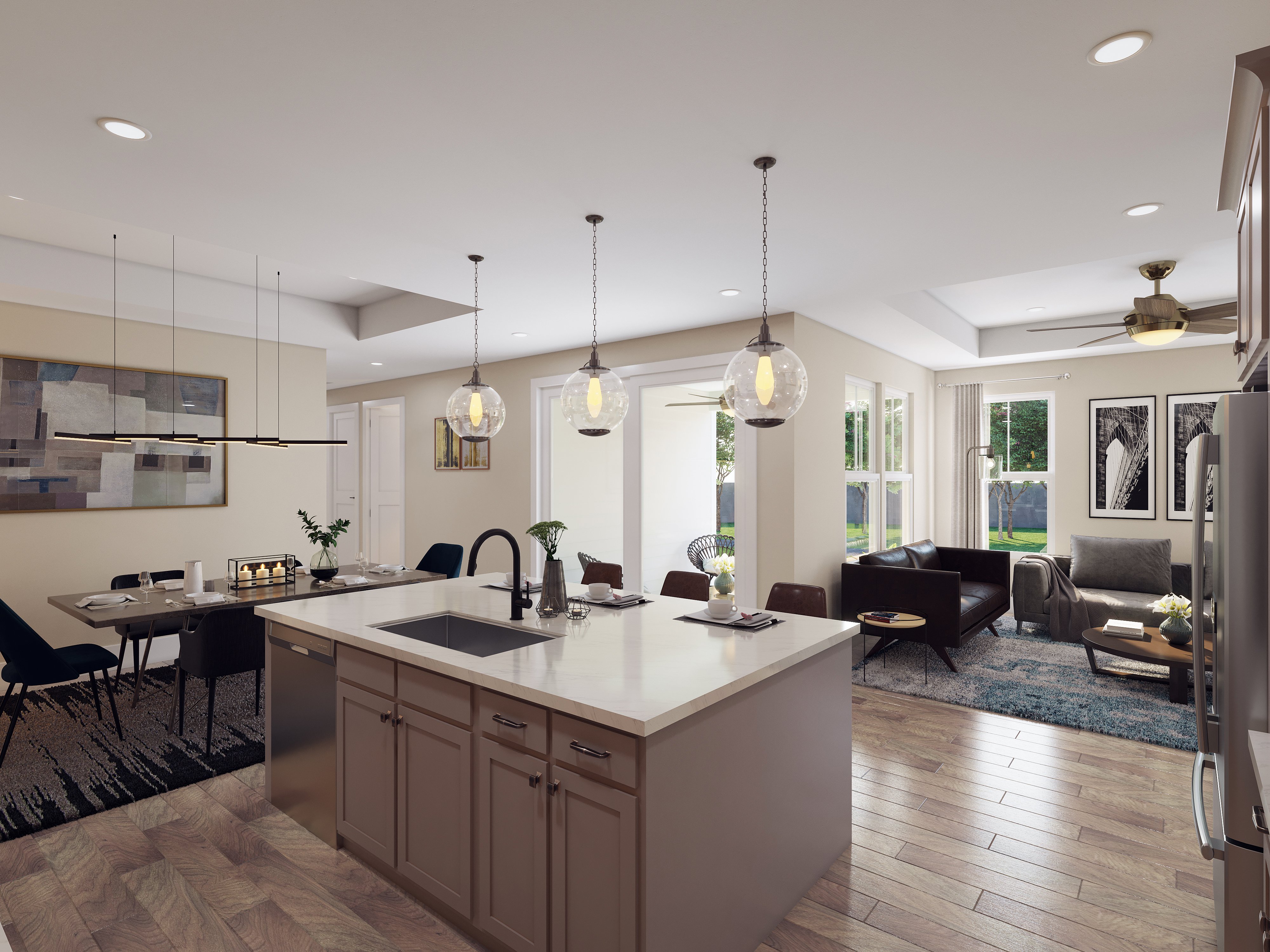 Did you know? The majority of homebuyers are looking for fresh, clean spaces that easily transition from room-to-room.
2. Tour Virtually Via the Dostie Homes Website
Now that you have your list in hand, it's time to go shopping! Contact one of our sales agents to get started. They'll be able to use your wishlist to show you floor plans, homesites, and inventory homes that suit your personal needs.
We're happy to ease the worries of our homebuyers with virtual tours that allow them to browse the home as if they had just walked in themselves. Take a tour of our Charleston model home to see just how incredible these 3-D walkthroughs really are.
3. Get to Know the Area
The second-to-last step in buying a home sight unseen is to get to know the area. Explore things like local restaurants and hangouts, shopping, recreational activities, schools, and more. You'll have added peace of mind (and fewer surprises) when you know how far away the grocery store or gym is from your new home.
Now that you're fully prepared to shop for a home virtually, it's time to get started. Contact one of our trusted team members today to shop for your new home in Jacksonville, Florida.
< Back to Blog