Three Beautiful Outdoor Kitchens Perfect to Host Your Fourth of July Party or Backyard Summer Barbecue
The beginning of summer is one of our favorite times of the year for many reasons. The sun is out and shining, community pools are starting to open their gates, while cool breezes are still moving through the area.
Summer barbecue season has finally arrived and we couldn't be more excited. There's nothing better than gathering in the backyard with friends and family on a cool summer day. But, every summer gathering needs the perfect backyard space. Let's take a closer look at a few of our favorite outdoor spaces.
Riverside Coastal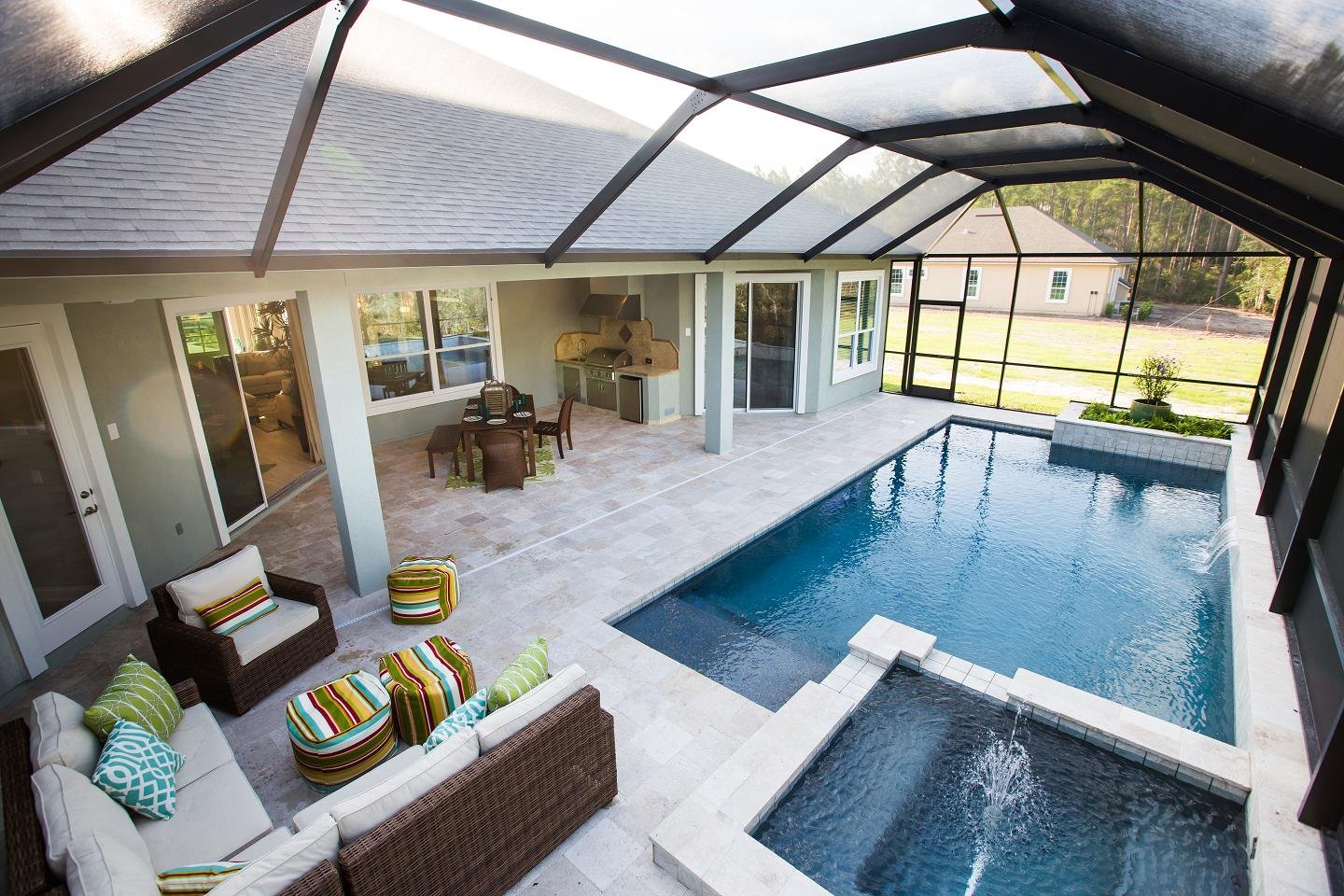 Your picture-perfect backyard barbecue starts poolside when you plan it at this custom Riverside Coastal home. The outdoor space is ideal for grilling, chilling, swimming, and more. Easily throw hamburgers and corn onto the grill then jump into the pool or just hang out on the deck while kids swim. The possibilities are endless when you call this backyard a home.
The Alexandra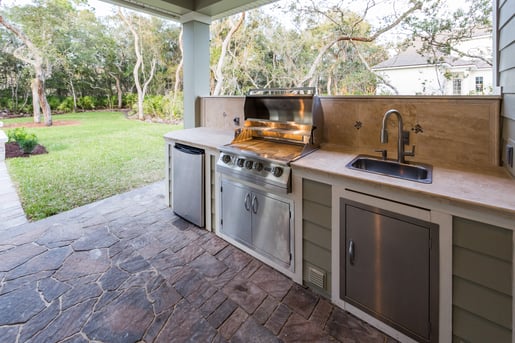 The best outdoor spaces extend from indoors to outdoors in just a few short steps. Gone is the hassle of having to carry food long distances. This home features a gourmet kitchen just steps away from the backyard patio, plus an outdoor kitchen that any chef would be jealous of. Enjoy a summer drink (or two) from the upstairs balcony or downstairs, the choice is yours.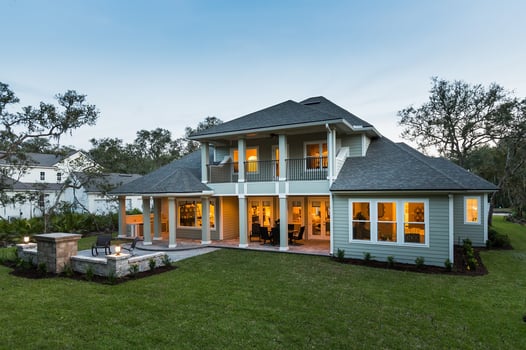 The Acadia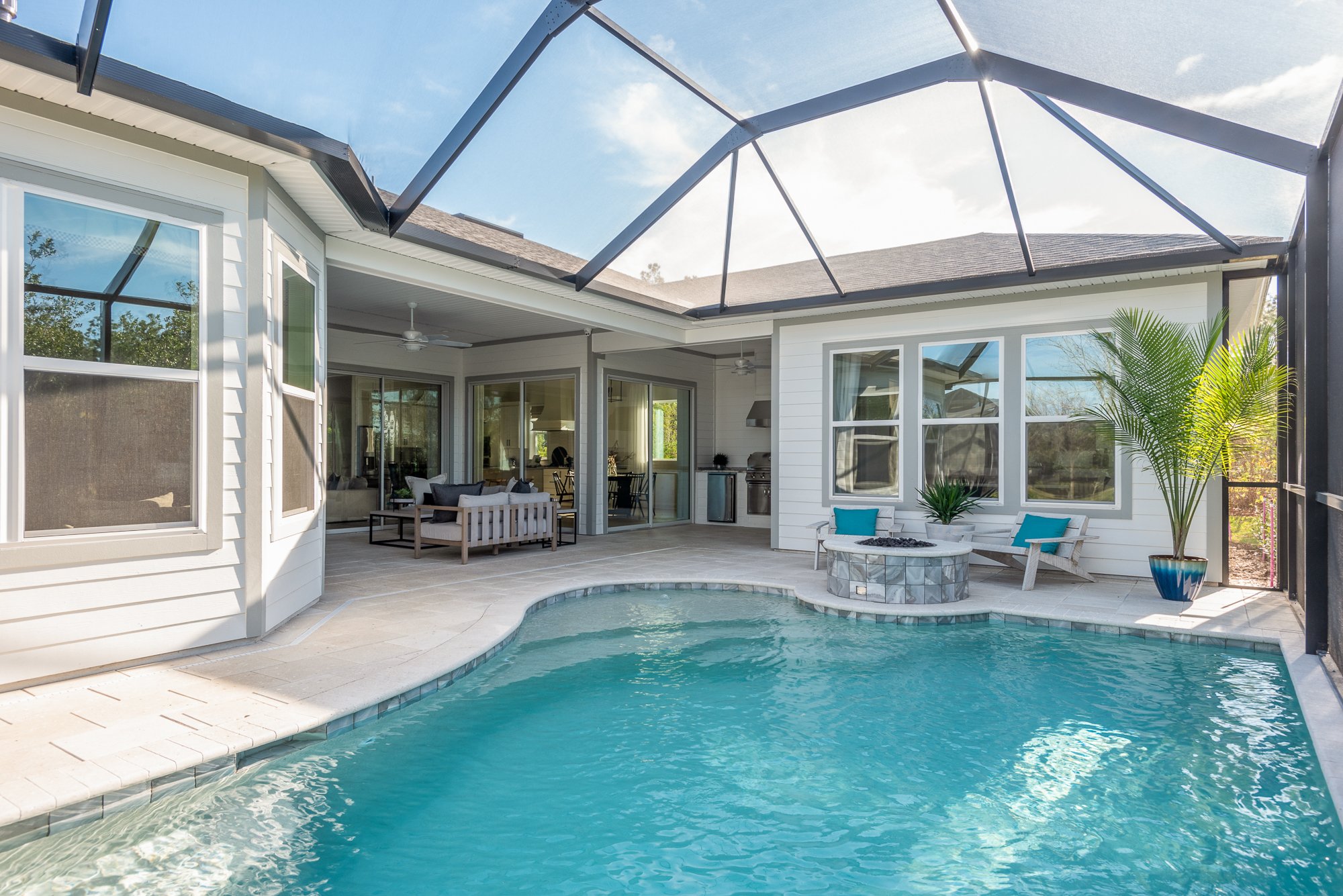 It's no secret that we (and many others) have a soft spot for the Acadia home plan, after all it features ample living space - but have you seen the outdoor area? You'll have plenty of room for a pool, outdoor kitchen and dining area, and if you opt for the air conditioned cabana, you can be close to the game too. Plan your next intimate gathering with your closest friends in the backyard of the Acadia.
So, which outdoor kitchen is your top choice for hosting friends and family this summer?
< Back to Blog