There's No Place Like A Great Home Office
In 2020, the home office has transitioned from being a luxury to a necessity.
When designing your space, you deserve more than just a metal desk and old chair stuffed into a spare room with a paint color that you haven't liked for the past five years.
The perfect home office should be comfortable and well-designed to inspire creativity, productivity and eliminate day-to-day distractions.
Whether you have a huge space or a small den, here are a few features to consider when designing your perfect home office.
Your Home Office Should Be Separate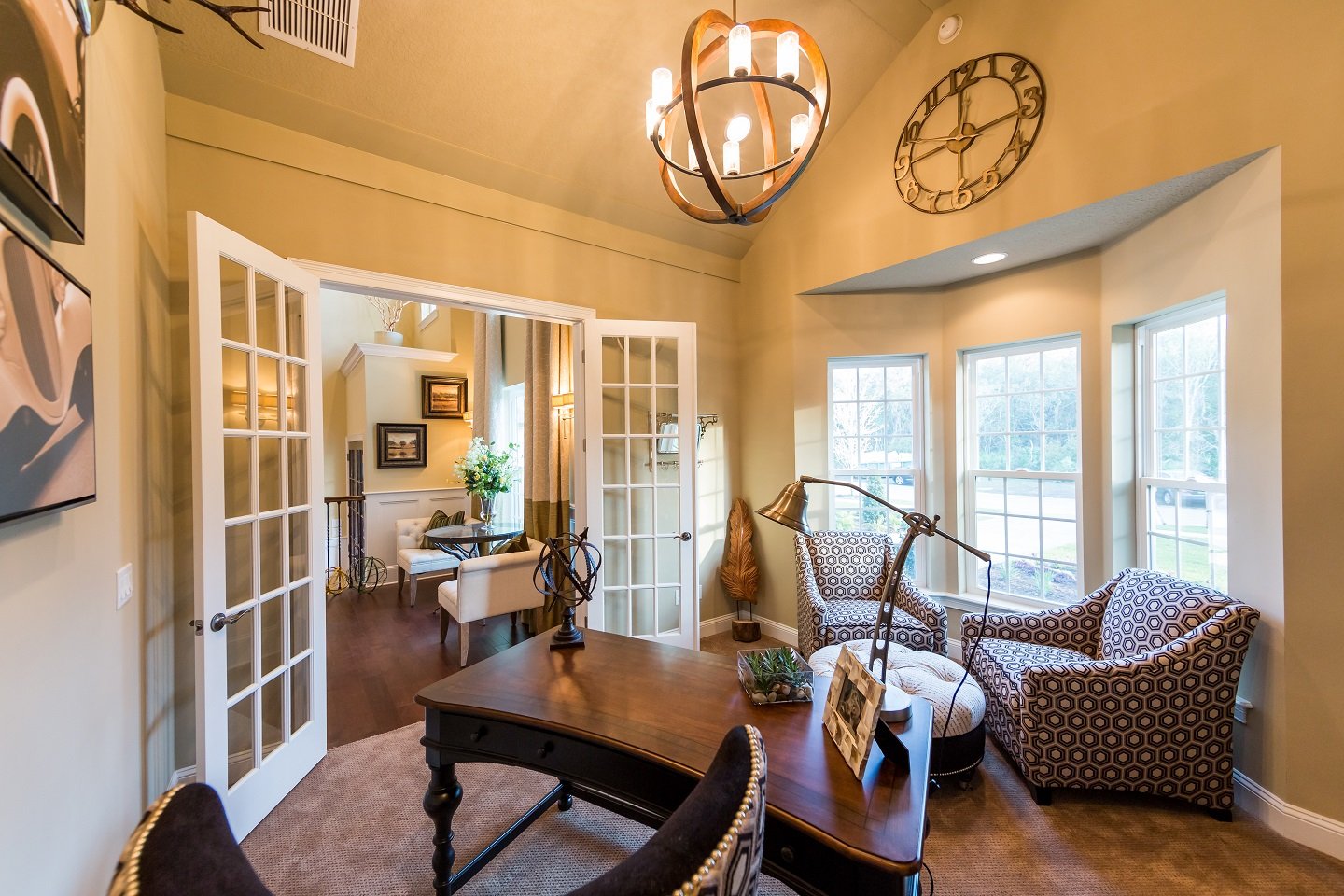 From the Alexandra Model in our Palencia community.
Having an area that's independent from the rest of your home is one of the most important aspects of a home office.
Having this tangible divide keeps your day-to-day living space separate from your workspace.
Many people working from home often participate in video conferencing and client meetings. Closing off the day-to-day living happening outside of your office is extremely important, especially for families with children at home.
Consider French doors, which provide additional light from the exterior rooms and also close off your space but still give you that connected feeling.
Plus, having a separate office not only eliminates distractions, but it also increases your productivity by giving you a place to be in the mindset of working.
Check out more beautiful photos from the Alexandra model in Palencia.
Your Home Office Should Be Aesthetically Pleasing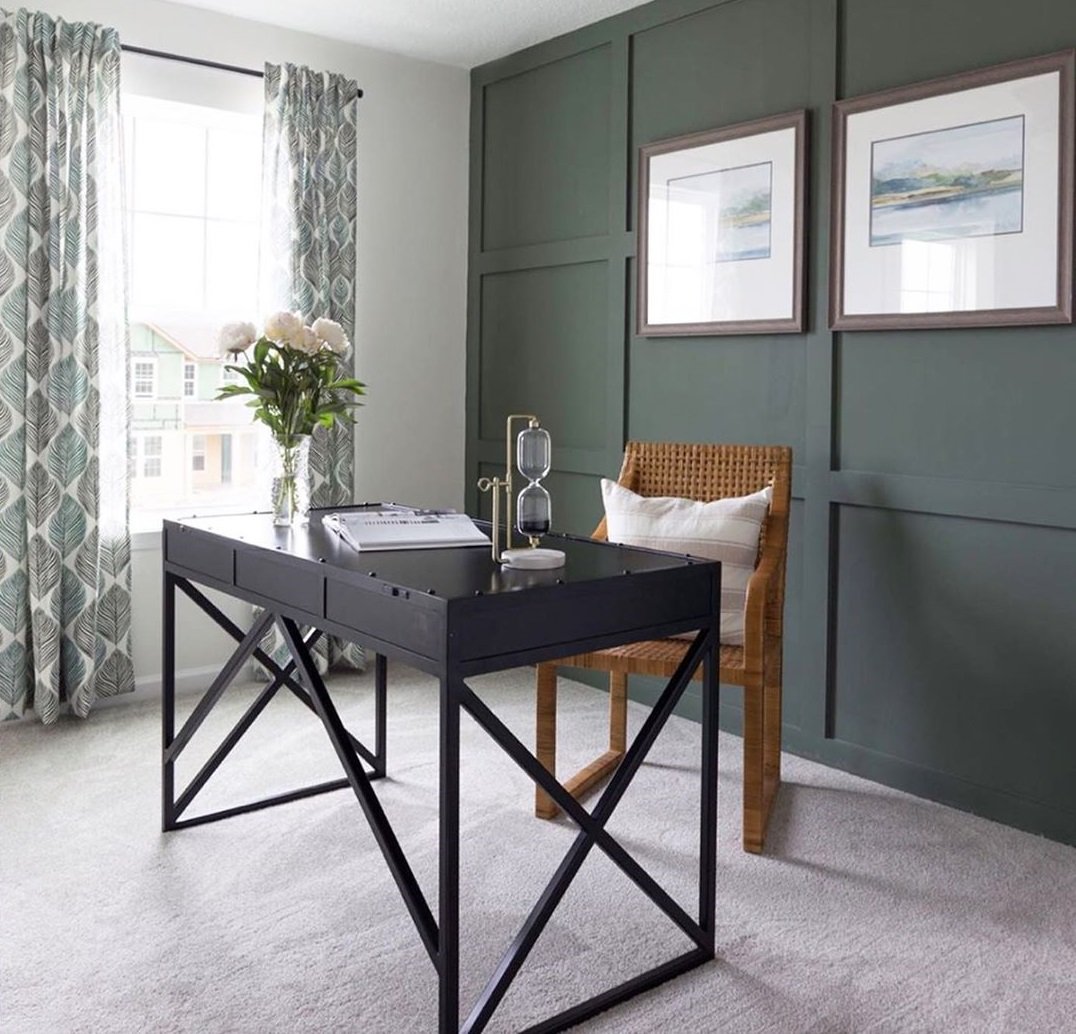 From the Charleston Model in our Wildlight community.
One of the best things about having a home office is you can decorate it however you'd like.
And one of the great things about designing and building a home is you are able to customize it with the features you find appealing and add your own sense of style. (And don't forget, with Dostie Homes, you will receive Personal Design Time to help customize your home.)
Once you have an aesthetic 6 foundation, consider the functionality of your space. Select a practical desk for a computer, such as a modern standing desk that promotes moderate physical activity and movement throughout your workday. Incorporate shelving with plenty of storage for books, important documents and trinkets that make your space shine.
Next, choose seating that compliments the other furniture in the room, such as a small couch or accent chair. A well thought out and aesthetically pleasing office will not only create a beautiful workstation but an entire room to provide a place to relax as well.
Finally, add decorative pieces that bring out the natural beauty of the space. Consider adding personal touches like wall art, a bouquet of fresh flowers or even a live plant.
Check out more beautiful photos of the Charleston model in Wildlight.
Your Home Office Should Be Well-Lit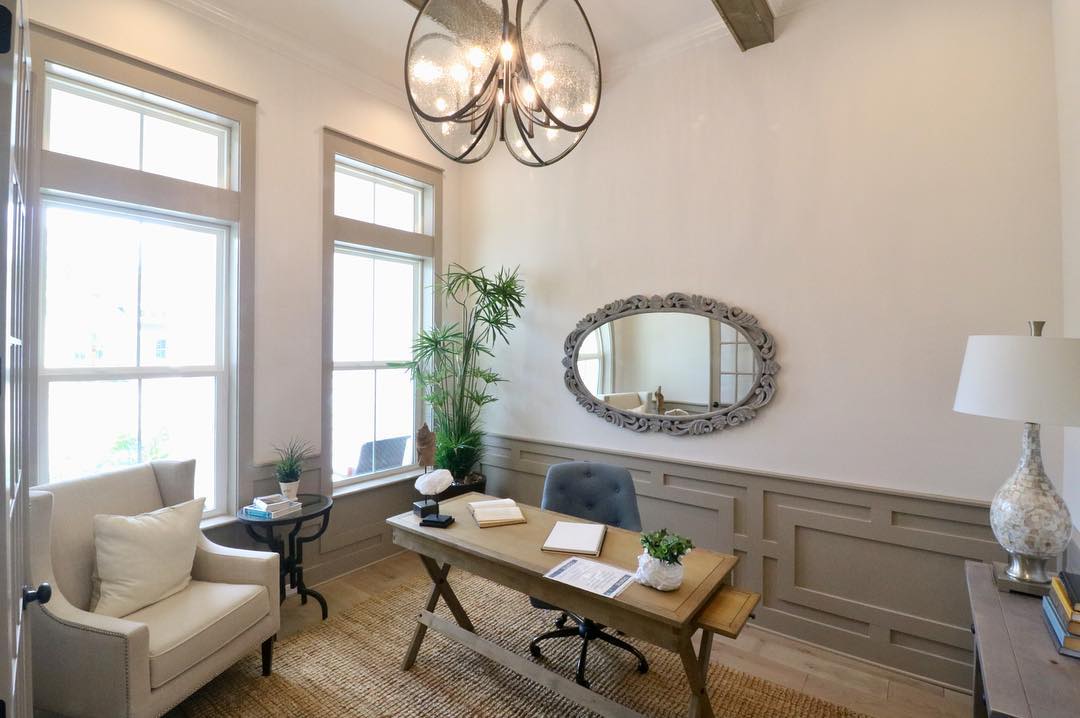 From our Cooper Model in The Junction at Twenty Mile community.
When designing your home office, be sure to select a well-lit room.
It's not just so you can see all your beautiful aesthetic choices. Turns out, well-lit offices promotes productivity, according to Open Sourced Workplace.
If you are building a home, you will have the option to select large windows to let in natural light. You can also select an aesthetically pleasing and functional light fixture for your space. When you build with Dostie Homes, not only are the inhouse lighting options extensive but they also work with preferred lighting suppliers that offer custom options as well.
Other lighting elements may include a tabletop lamp, wall sconces or a scented candle. Whichever lighting you choose, it will help brighten your space and create a better working environment.
Check out more beautiful photos of the Cooper Model at The Junction at Twenty Mile in Nocatee.
Your Home Office Should Have Plenty of Storage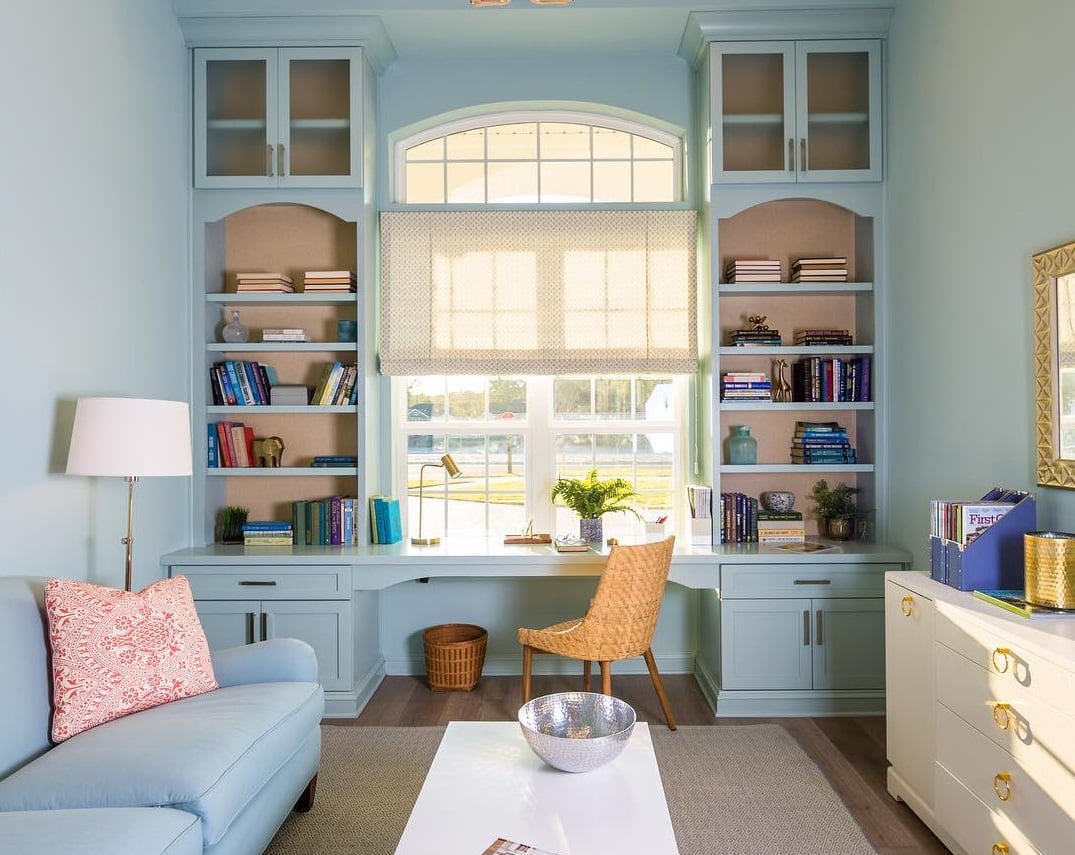 From the Thoreau Model in our The Ranch at Twenty Mile community.
Storage is another important aspect of a well-designed home office.
Studies have shown that a well-organized office promotes productivity and concentration. From custom built-in bookshelves to a freestanding credenza, there many options for office storage.
When selecting storage options consider the items you need to store. Today's modern worker stores most of their information on a computer but depending on your occupation and work style you may need a space for books, office supplies, reference materials, files, or other necessities to make getting work done easier.
Check out more beautiful photos of the Thoreau Model at The Ranch at Twenty Mile in Nocatee.
When building your dream home with Dostie Homes, you will receive Personal Design Time (PDT) to professionally assist you in personalizing your home. Our Interior Designers will help you determine the best architectural style and interior design options for your brand-new home.
< Back to Blog