The Dostie Difference: Radiant Barrier Roof Decking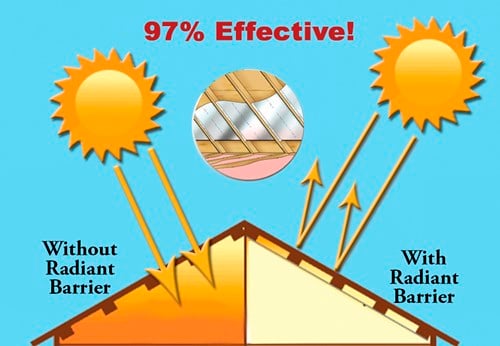 Dostie Homes prides itself on building a quality home that will last for generations to come. With that quality also comes energy efficiency. One of the differences when building with Dostie Homes is radiant barrier roof decking as a standard feature in all of our homes.
What is Radiant Barrier Roof Decking?
Let's start with the basic information. Radiant barrier roof decking is a material that is installed on the roof after framing that reflects the UV rays from the sun and helps to keep the attic of your home up to 30% cooler in the summer!
How do homeowners benefit from it?
A cooler attic means your home stays cooler, which leads to a reduction in energy consumption to cool your entire home. When your air conditioner is able to cool more efficiently, you save $$. And having more money in your pocket each month is certainly a WIN!
Does Radiant Barrier Roof Decking have benefits during winter months?
In the winter, when you are heating your home, reflective properties of the radiant barrier roof decking reflect the heat back towards the home, thus requiring less energy to heat your home! How cool (or "hot") is that?!
A few times per month, we will be featuring elements that make Dostie Homes a quality builder. You can rest assured that your decision to build your home with us is the right choice. Stay tuned for more blog posts on The Dostie Difference!
< Back to Blog