The 2021 Colors of the Year and Why You Should Use Them in Your Home
Whether you're designing your new home or updating an existing space, it's important to select a color palette that is reflective of your personality. Your home can be anything you want it to be, from vibrant and whimsical to minimalist or modern. The choice is yours and colors of the year are here to help.
This year our friends at Sherwin Williams selected multiple colors, ranging from dark and dramatic to soft and organic. After a rough year, we can't think of a better time to brighten up our spaces with fresh, new color.
Make Your Space Liveable: Ditch the picture-perfect white interior
All white interiors and exteriors have been filling our newsfeed the last couple of years. And while it's true that an all white interior or exterior is pretty, they're just not liveable and belong left in the newsfeed and between the pages of magazines. It's hard work to keep those bright whites, bright white. And if you have children of any age at home or pets, it's going to be even harder. So, what can you do to create a picture-perfect space? Add some color to your life! We might be biased but our favorite pick this year is Urbane Bronze. Swap out your all white sofa for a bronze-hued sofa or refinish existing decor items like vases or coffee tables, with Urbane Bronze paint for a mixed metal look.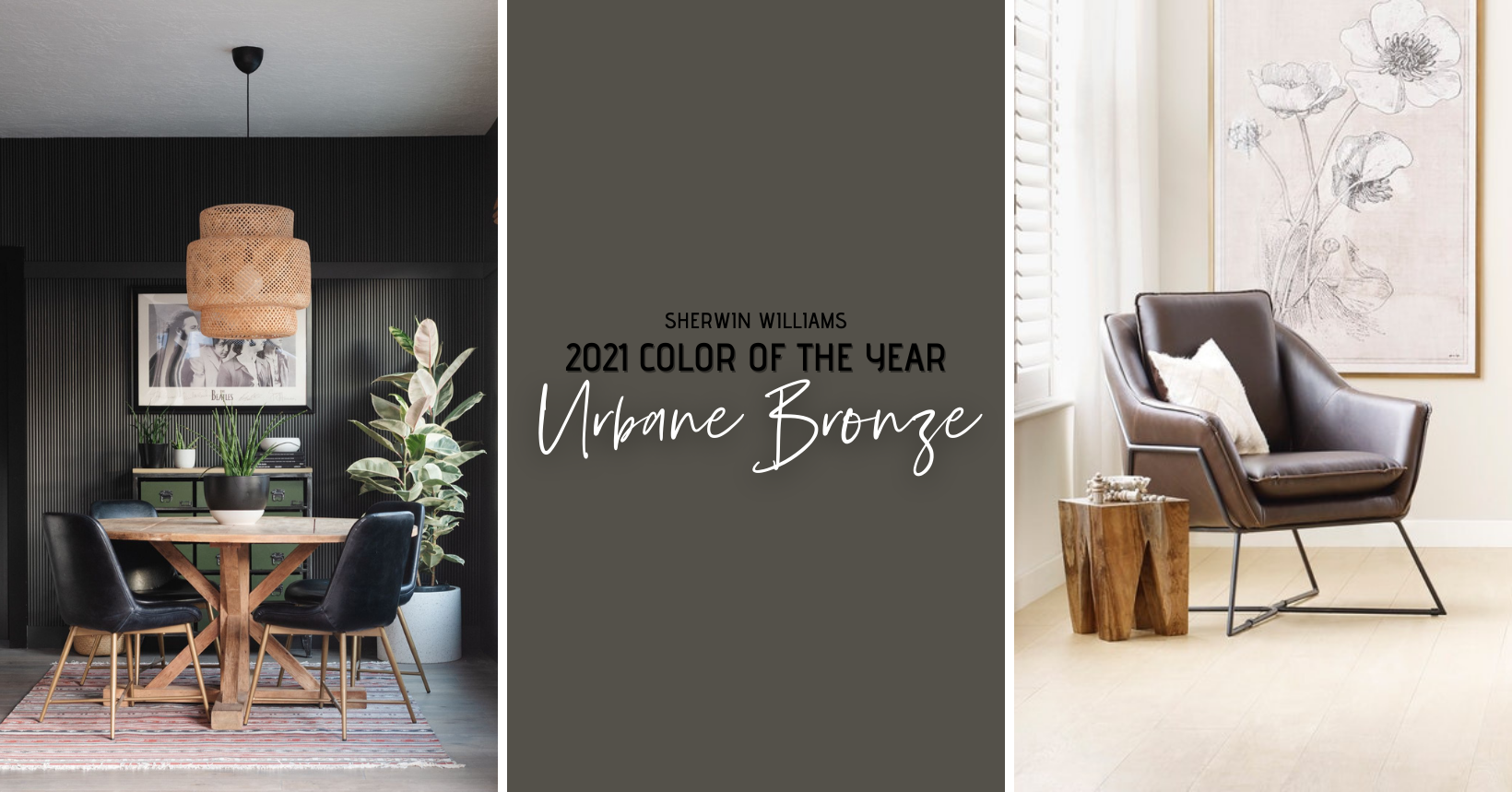 Create Happy Spaces
An all white space feels too sterile and institutional. Instead, create happier spaces by incorporating color into your home. Choose colors that make you happy, whether it's blue, green, gray or shades of yellow. Many homeowners are intimidated by mixing colors because it can be tricky. But when you do it right, you can create a space that's a reflection of you and your family that lives well.
It's Just Paint
Do you know what the best part is about trying new colors in your space? It's just paint! If you don't like the color combo or your taste changes (and your design preferences will change), it's okay because all you'll have to do is change the paint color. Paint is an easy, cost-effective way to update your space. We have seen some pretty amazing transformations using paint.
The Sherwin Williams HGTV line has chosen two colors of the year and we're head over heels for them both. Passionate is a fantastic warm color that is not too overpowering, while their second shade, Pale Apricot is a fresh take on midcentury modern inspired colors.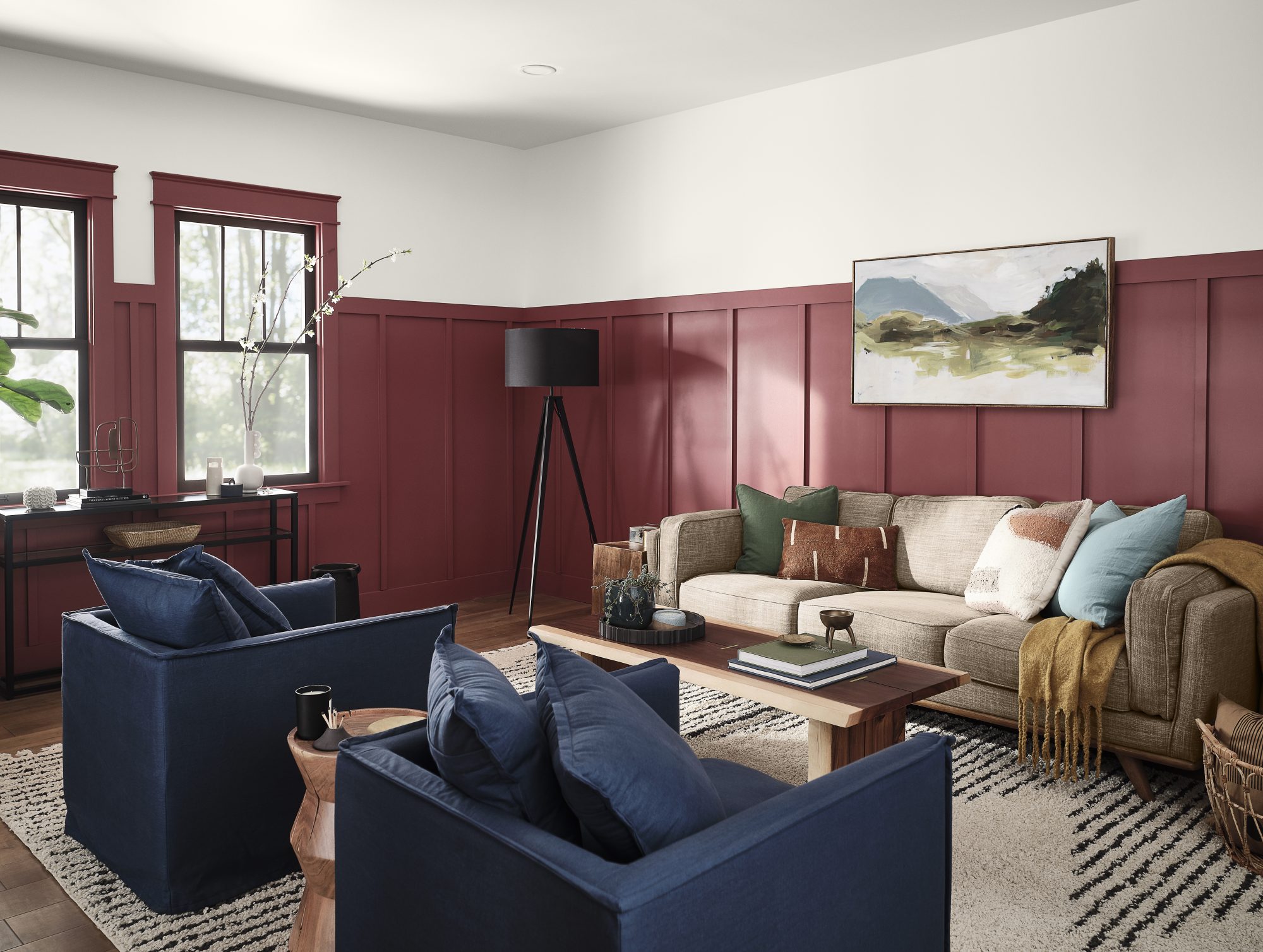 Sherwin Williams Passionate: A rich hue that will effortlessly warm up any space in your home.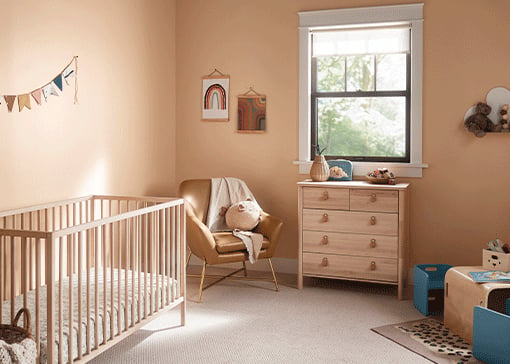 Sherwin Williams Pale Apricot: Create a warm and inviting, but effortlessly cool room using Pale Apricot.
< Back to Blog