Stress-Free Living: The Benefits of a Lock-and-Leave Home
We have all started the week with a long laundry list of to-do's and ended it with only a small handful completed, if we're lucky. From meal planning and grocery shopping, to refreshing mulch in the garden beds or fixing a broken faucet. There are never enough hours to accomplish it all.
But, what if we told you there was a better way?
The beauty of the lock-and-leave lifestyle is that it gives homeowners the ability to do just that. Lock up and go at a moment's notice. Everyone from empty nesters to young professionals are quickly adopting the lock-and-leave lifestyle.
Low-Maintenance Living
All homes whether new construction or older have a level of maintenance associated with ownership. From creating accent walls and shifting furniture for the umpteenth time to broken faucets and cracked tiles. When you adopt a lock-and-leave lifestyle you enjoy scaled down home maintenance. Less land or property to maintain and oftentimes less square footage to clean. Giving you more time to fly to Nashville at the drop of a hat or spend more time at the pool.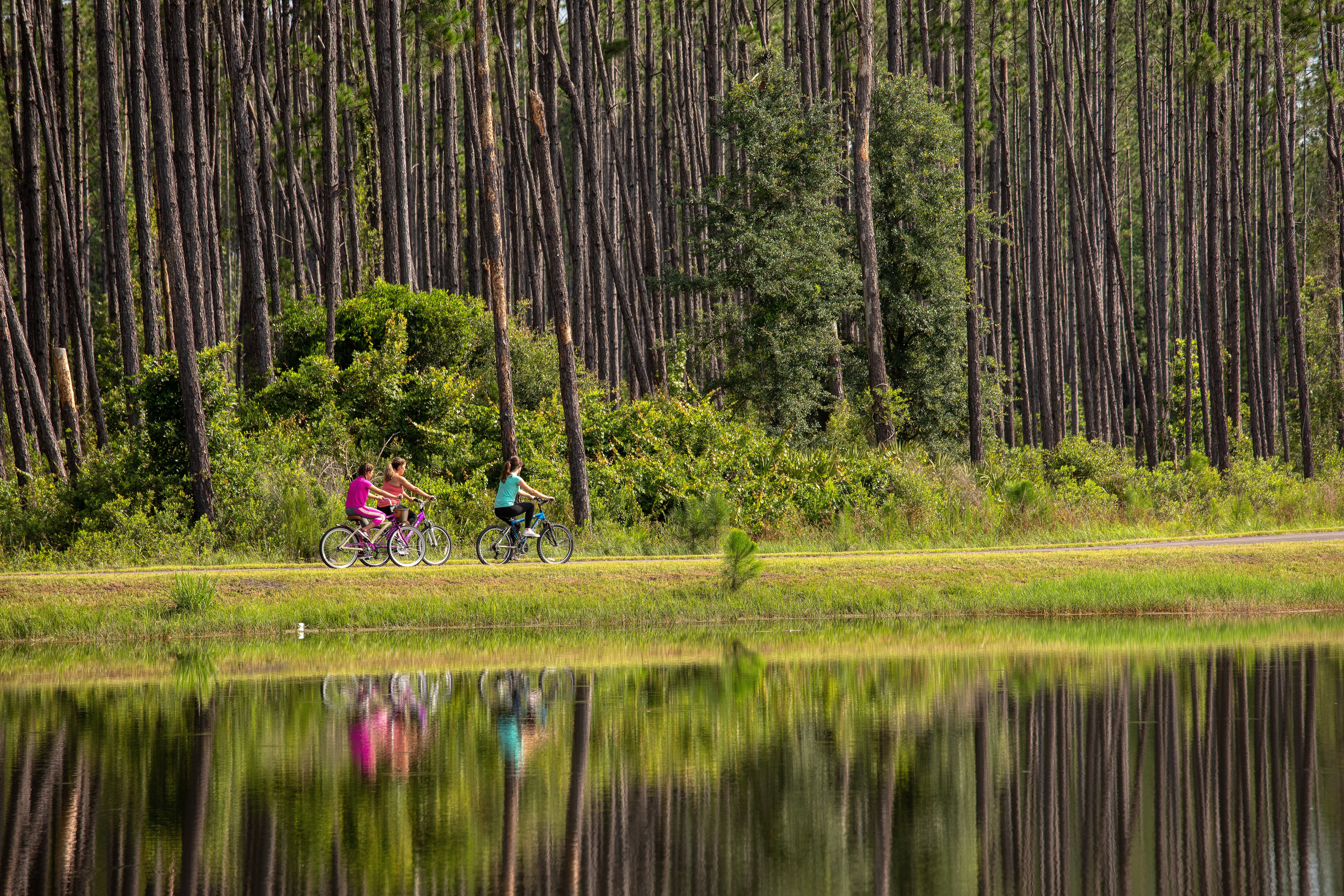 The Great Outdoors: Wildlight residents enjoy miles of natural walking, biking, and hiking trails in their backyard.
Vacation Worthy Amenities
Many Dostie homeowners move to Jacksonville, Florida to enjoy not only the year round sunshine, but also the resort inspired amenities offered in our master planned communities. Amenities like lazy rivers, water slides, hiking trails and planned community events. Why do yard work this weekend when you could spend it having fun in the sun? If you had incredible community amenities just steps from your home, like our residents in West End at Town Center will, where would you want to spend your time?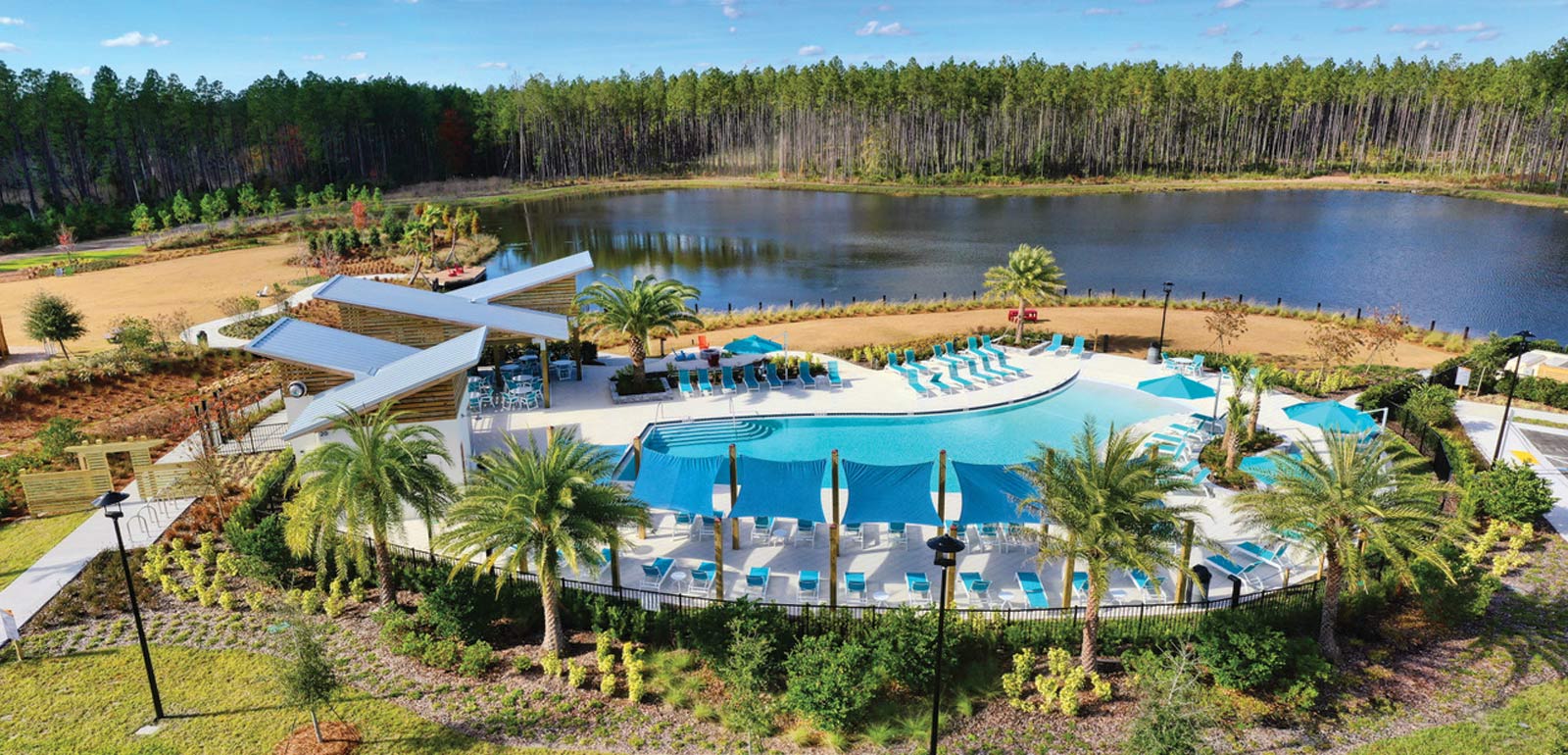 A picturesque backdrop: The community pool available to all Wildlight residents. View our available inventory here.
An Enviable Second Residence
A lock and leave lifestyle is also an ideal choice for homeowners looking for a second residence. Whether they desire to escape the frigid cold a few months each year or live closer to their grandkids. Moving into a new construction townhome or spacious duplex allows them to own a second home, carefree. They won't have to worry about overwhelming yard maintenance or scheduling a handyman from far away.
Make Your Splash: West End at Town Center residents will be within walking distance to Nocatee's world class amenities. Learn more about our new homes here.
When you're ready to live every day like you're on vacation, check out our homes in Wildlight and West End at Town Center.
< Back to Blog