Quality Materials: James Hardie® Products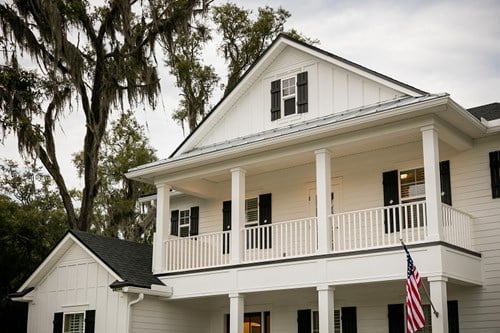 At Dostie Homes, we pride ourselves on building a home that will last a lifetime. To do that, we use among the best quality materials in our homes, from start to finish. James Hardie® fiber cement products are designed to resist the most extreme conditions while maintaining a beautiful façade for the home. Today we decided to highlight a few features about James Hardie® products to explain what makes the product superior and why you will learn to love it!
Unique Formulation: James Hardie® products are made with the highest quality raw materials for enhanced strength and moisture protection. The engineering process allows for resistance to water absorption and cracking. High quality Portland cement, sand and cellulose fiber delivers the best combination of strength and durability.
Tougher than the Elements:
Stands up to storms and harsh weather

Water resistant to protect against swelling, warping and cracking

Resists mold damage

Won't be eaten by animals or insects

Fire resistant

Reduces time and money spent on maintenance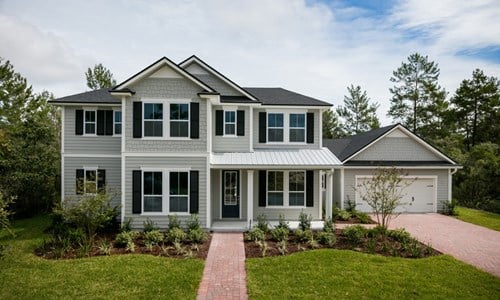 Currently, there's a trend towards traditional-style homes constructed of modern materials that offer a high-degree of sustainability. Accordingly, home styles are trending toward being more reflective of historic homes from the Key West-style coastal homes to Jacksonville's rich past. The stucco look that has long dominated the residential market here is giving way to more versatile designs.
James Hardie® products help Dostie Homes answer the wants and needs of today's homeowners by being a great quality product that captures all those styles. HardiePlank® lap siding, HardieShingle® siding and HardieTrim® boards really bring the classic Coastal look to life, but with the durability that today's homeowner needs.
To learn more about James Hardie® products, visit jameshardie.com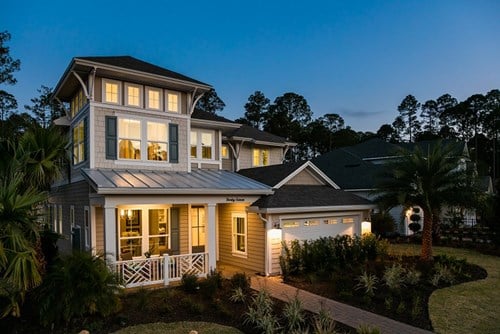 < Back to Blog