More than a Beautiful Home: Innovative Construction Techniques
In each Dostie Home, you will find beautiful fixtures, a variety of textures and styles, and craftsmanship. But, some of the most important features can't be seen with the naked eye. They are built into the structure and foundation of the home. And they keep you and your family safe from a variety of different elements such as hurricanes and moisture.
In this article, we will explain some of Dostie Homes' innovative construction features that set our homes apart from other builders.
Huber's Zip System
Construction techniques are always changing and at Dostie Homes, we strive to build with the best and most innovative technology available.
One construction technique that we use is the Huber Zip System wall sheathing. This system is a revolutionary structural roof and wall system that streamlines weatherization with integrated air and a water-resistive barrier. This will help protect the home from moisture, which is especially important in Florida's moist climate.
This system also creates a more energy-efficient home. According to the Department of Energy, air leakage accounts for 10 to 20% of the energy use in a typical home. Home Innovation Labs have tested the Huber Zip system and it is confirmed that this system provides a tighter air barrier assembly than traditional house wraps, which can save energy and lower your electricity bill.
In addition to protecting the home from moisture and lowering the electricity bill, the Huber Zip System also provides additional structural value. Zip boards strengthen the home structure. Zip tape provides the bond and seal that make the Zip boards a complete system. The acrylic-based tape is extremely durable and will stick to almost anything, adding even more security to the structure.
Hurricane Tie-Downs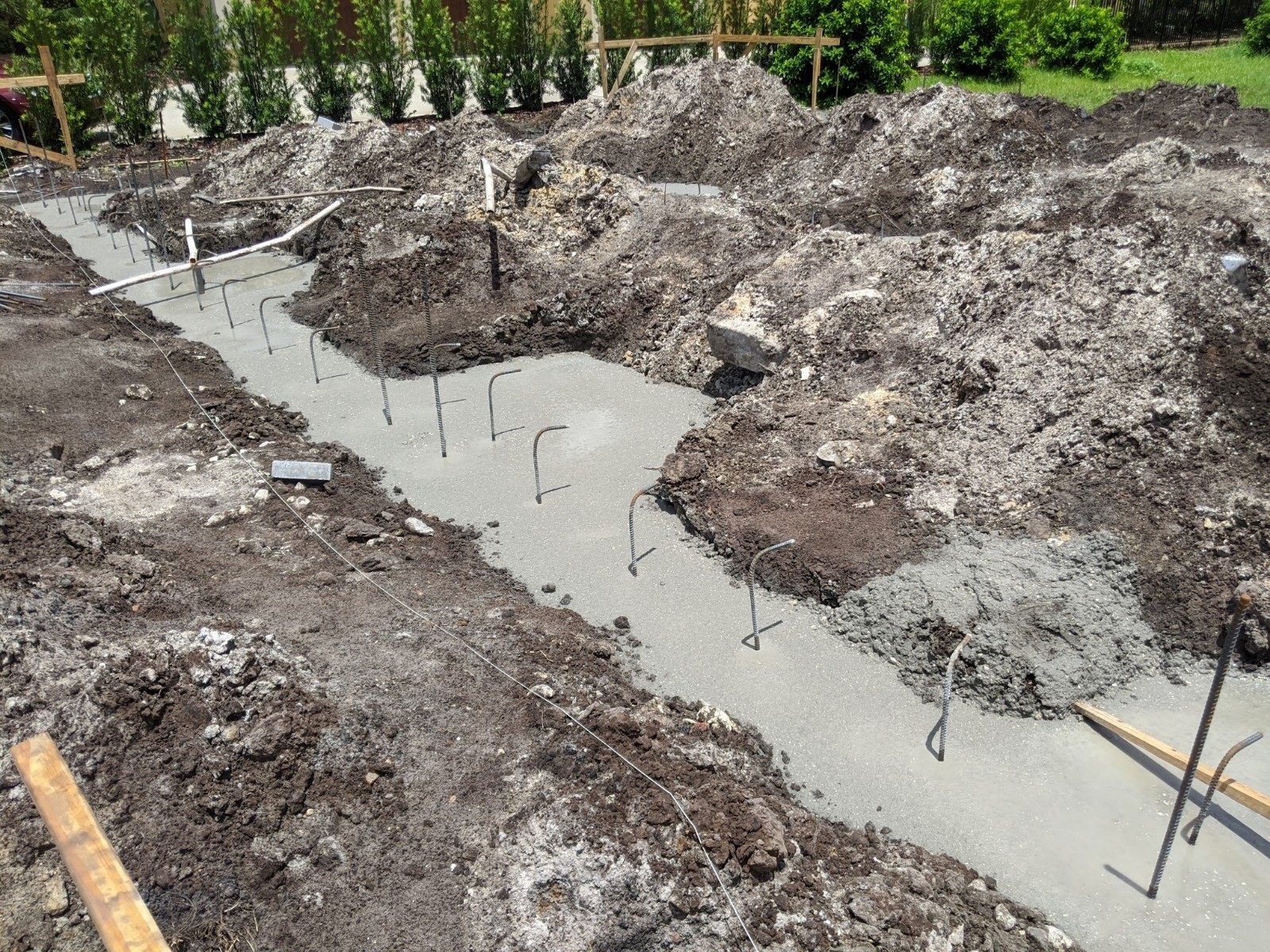 Hurricane tie-downs aren't anything new or special but in recent years we have seen engineering practices change with the addition of new products. As an innovative builder, we have adopted these practices to build stronger homes and provide more protection against hurricanes.
In the past, we would nail hurricane clips to each truss. Additionally, we would thread rods that would be drilled and epoxied into the concrete foundation every few feet — a very time-consuming process. By using Huber's Zip System, the panels come in 8', 9', and 10' lengths allowing our framing members to continually nail off in a way that eliminates the need for the threaded rods. This practice helps save time on construction and also adds additional layers of protection against hurricanes.
More recently, we have also begun using Simpson Strong-Tie's SDWS truss screws. These have allowed for a single long screw to fasten the top plate with each truss, eliminating the traditional hurricane clip.
By incorporating these products and working with our engineers, we have set a standard for our homes and taken advantage of the efficiencies they provide while adhering to the rigorous hurricane requirements.
Prefabricated Roof, Floor and Wall System
Dostie Homes partners with Innovative Construction Group and they offer a full turnkey structural service for our townhomes in Wildight. ICG provides structural & truss engineering, prefabricated trusses and wall systems, framing material and labor, hurricane tie-downs, and Zip taping for waterproofing.
They have a state-of-the-art facility that fabricates these roof, floor, and wall systems. By utilizing this turnkey construction solution, it allows for a more efficient framing process on the construction site.
The roof and floor trusses are built in ICG's facilities and transported by trucks to be installed with a crane and by hand onsite. The wall system is built into separate panels or wall sections, transported by trucks, and are installed onsite.
This system is designed to assemble structural building components in a controlled and air-conditioned environment so the construction process moves faster. The construction components also offer tighter tolerances meaning the craftsmanship is more true, square, and cut joints are tighter. This aids the overall efficiency of the framing process which is the most involved task of the construction process.
< Back to Blog