How to Build Character in Your New Home
It's true - historic homes are highly sought after for their rich history. Their walls have stood the test of time, seen and experienced more than any one of us could in a lifetime, revealing glimpses into each character's former life as you wander through the hallways.
But, what if you had an opportunity to author your home's own story from the beginning, instead of continuing someone else's?
The beauty of building a new home is that you get to create the story your home will tell. When you build with Dostie you'll work one-on-one with our Design Studio Manager during your Personal Design Time. They'll help you build your home with character using a variety of timeless and on-trend design techniques.
Front Doors: Added Curb Appeal
The front door and other exterior features help set the tone for your home before you step inside. Create a light and airy look using a windowpane door or opt for something whimsical by adding a bold pop of color as seen below.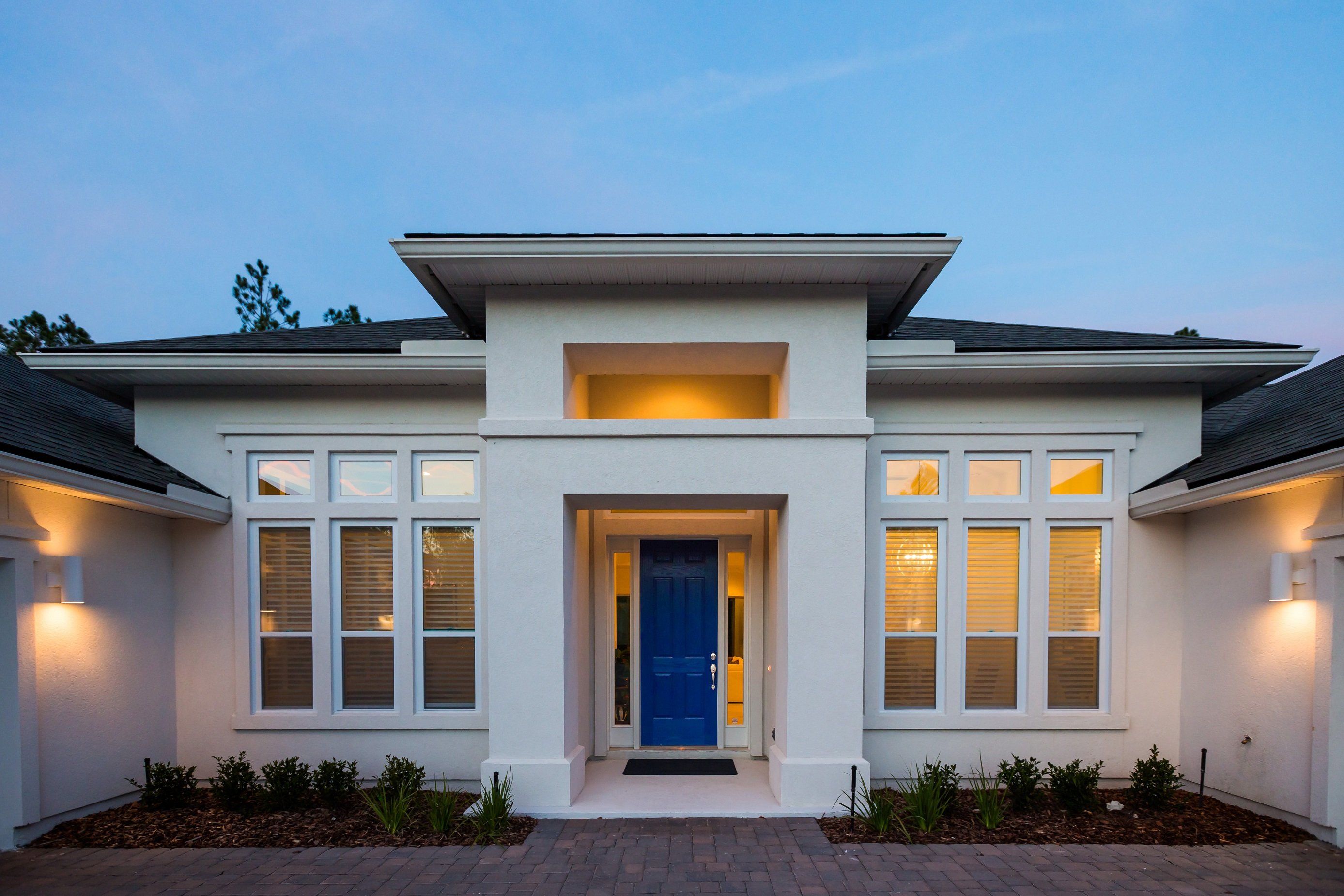 Our mid century inspired home exterior in The Forest at Las Colinas features a front door with a fun, bold pop of blue.
Set the Tone with Stair Railings
An elegant stairway can be a major statement piece when you enter a home or it can be tucked away out of sight as simply the means of traversing a home. Either way, open spindles and a painted or stained handrail can add elegance to the entry way of any home. Traditional, turned spindles have given way to simpler, square-tapered spindles that change the feeling from contemporary to modern effortlessly.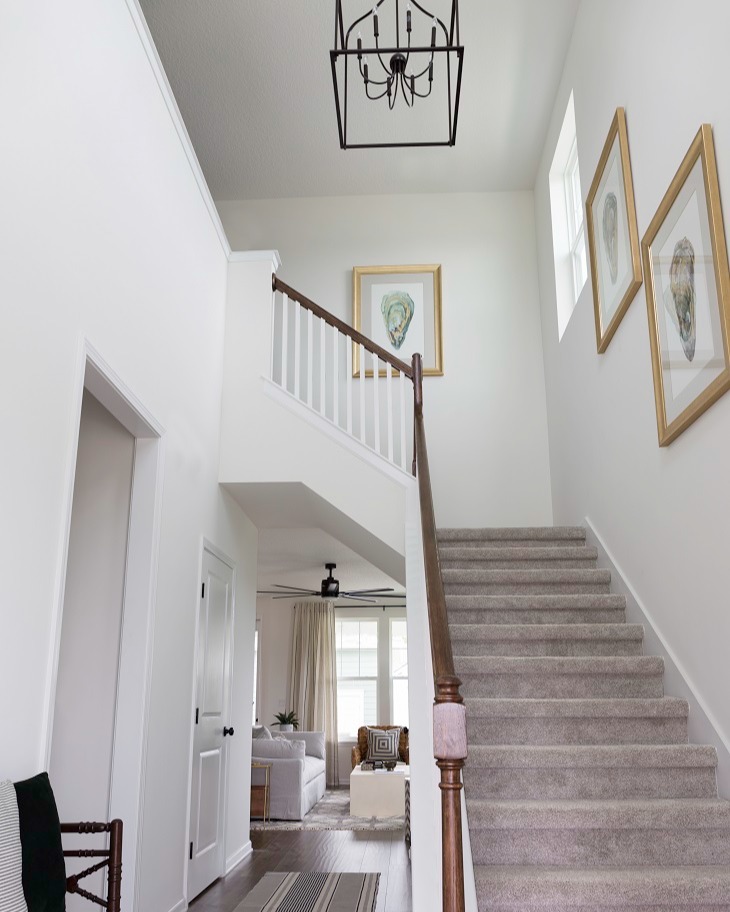 The Charleston at Wildlight: This traditional wooden railing helps this grand entryway speak volumes.
Make a Statement: Accent Walls and Ceilings
Many designers and homeowners view their ceiling as the fifth wall in a room and rightfully so. Ceilings provide optimal opportunity to make just the right statement in any room inside your home. Elevate your master bedroom style with a tray ceiling or make a bold statement in the living room with an architectural beam. Whichever you decide, either will set a warm and cozy tone from the moment you step inside.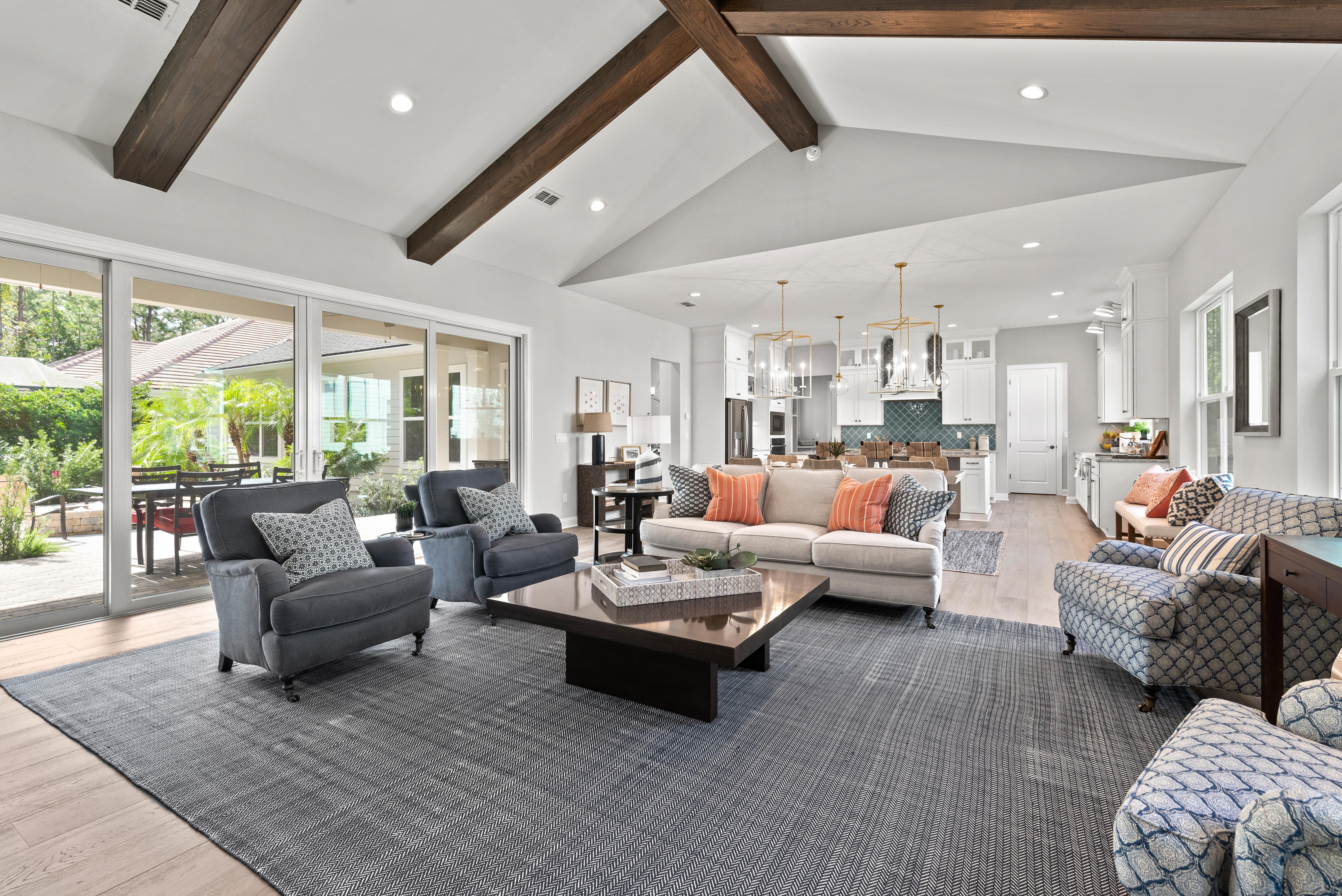 The ceiling beams in the living room from our Wilshire home in Twenty Mile are perfectly balanced by soft colors and natural textures.
Add an accent wall to create architectural flair and character in your new home. Depending on your personal design style there are several options to choose from. If you're desiring a more traditional style, then classic wainscoting is an excellent choice for your new home. Homeowners desiring a more modern look may want to opt for shiplap which can be further accented and personalized through color. Accent walls have also become a popular post-construction DIY project for many of our homeowners.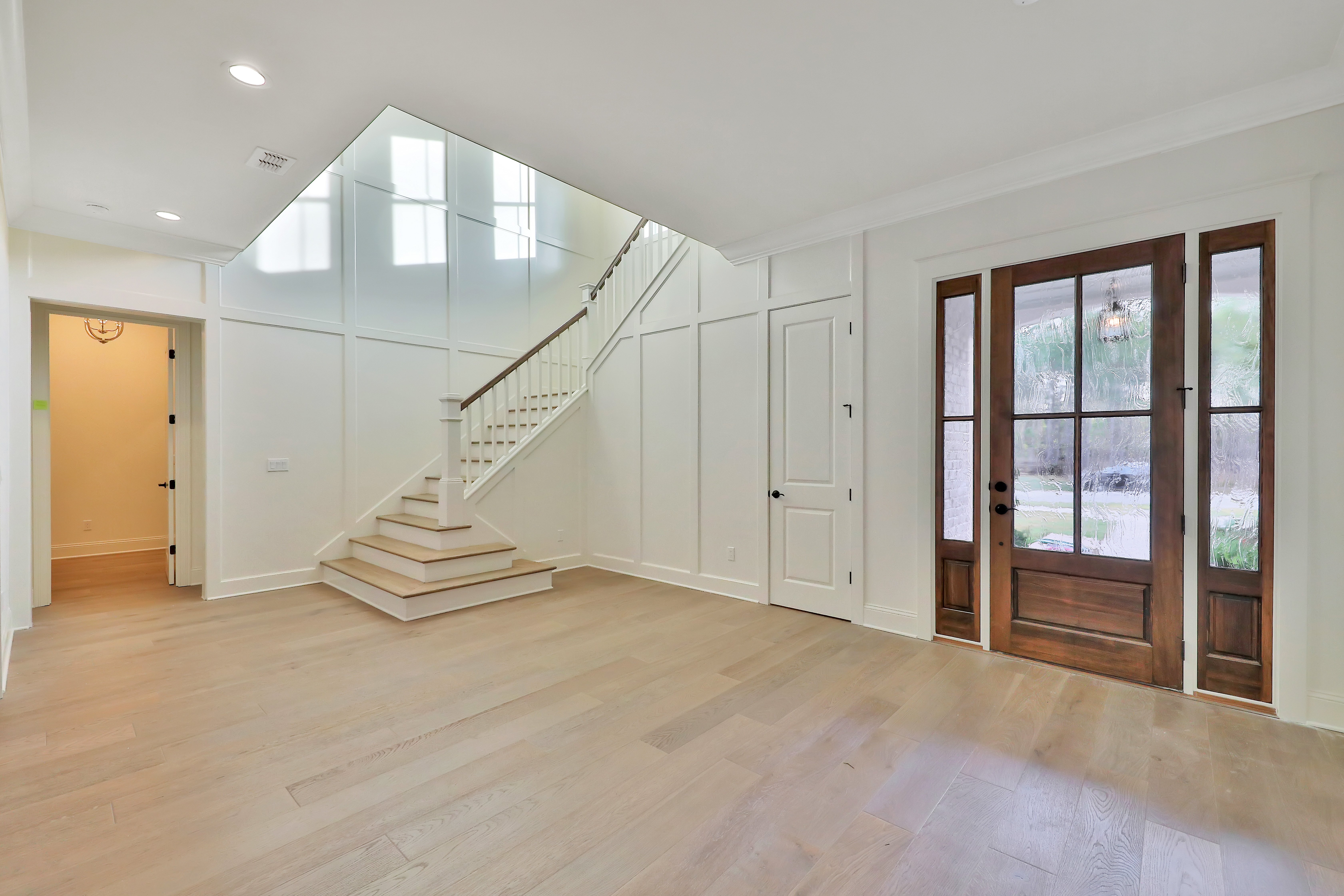 Our beautiful custom home in Glen Kernan features both an accent wall and rustic window pane door for a light and airy interior.
Handcrafted Builtins
Instantly add charm and functionality to your living space with built-in shelving. A built-in can be used to fill empty space in your kitchen, living room, or home office. Let your personality shine through with the right finishing touches like books, glassware, or pictures.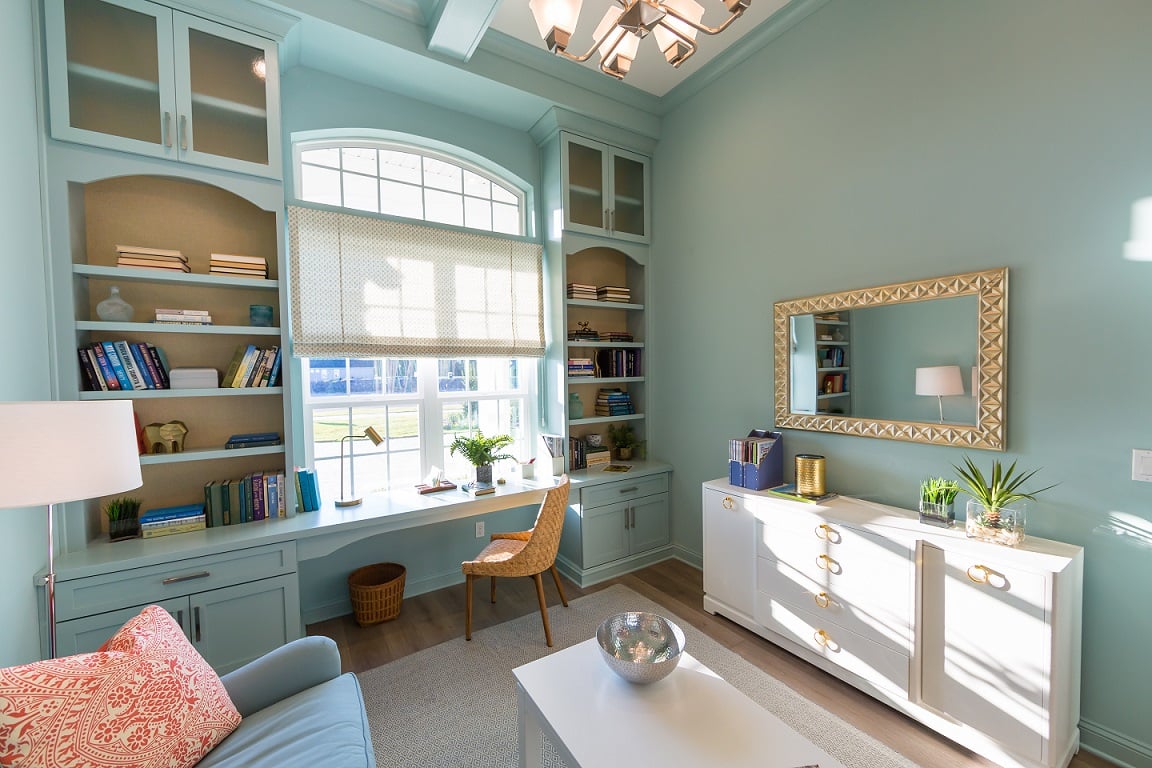 Our Thoreau home in The Ranch at Twenty Mile features timelessly designed builtins with a whimsical flare
< Back to Blog