Exploring Home Architecture: Craftsman, Prairie & Coastal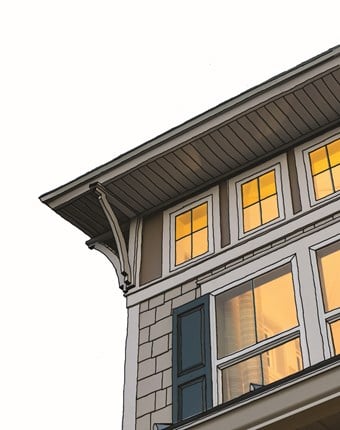 Contemporary design elements like stone and stucco have been included in architecture and home designs over the past 20 years. While those elements are still widely popular, residential architectural design is starting to move away from the contemporary and transition back to classic style design. Much of the Riverside/Avondale area is experiencing a "revival" of sorts with homeowners purchasing homes that have been neglected over the years and bringing them back to life. Here are some of the architectural elements you will see throughout Jacksonville, along with a newer Coastal design becoming widely popular on the First Coast.
Craftsman – Made Popular in 1900s-1930s
Features: cottage-like bungalows with comfortable porches, blocky tapered columns, gabled roofs with broad overhangs and exposed rafter tails
Prairie – Made Popular in 1900s-1920s
(Developed by Frank Lloyd Wright!)
Features: sense of horizontality, asymmetrical blocks, extended rooflines with low pitches, cased windows with small panes, massive central chimney, lots of brick
Coastal – Made Popular in 1990s-Present
Features: Mix of woods, metal roofs, lots of windows, clean lines, indoor/outdoor living, towers, louvered shutters, wood brackets
Craftsman and Prairie are two styles widely popular in Riverside, Avondale and throughout Jacksonville. If you own a home with one of these beautiful home styles, we want to see it! Take a picture of your home and post on facebook or Instagram @DostieHomes using #MyJaxHome and watch for your photo to be featured on our page!
< Back to Blog