Dostie Homes Design Center - Cabinet Selections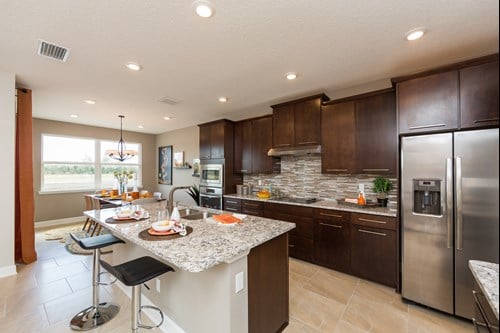 When building a new home, one of the many design options you will have is the type of cabinets for your kitchen and baths. Here at Dostie Homes, one thing we pride ourselves on is the almost limitless number of options when selecting design finishes. Today we're going to review our cabinet selections; from different paints and stains to a myriad of cabinet styles, you're sure to find and create your dream kitchen (and bath)!
Cabinet Paint Options
Painted cabinets are very much the trend these days. Almost all of our buyers are selecting one of the three options below.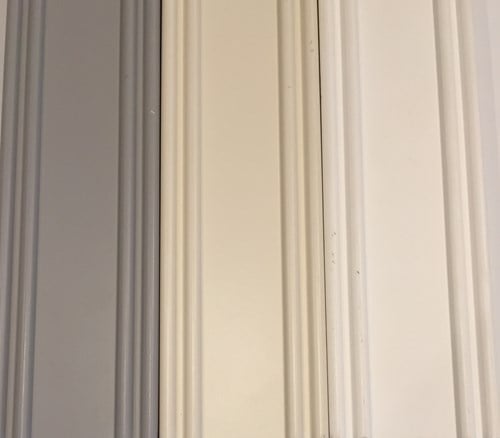 Paint Options, Left to Right: Ash, Bisque and Ivory
Please note many accent designer paint options are also available within our upgrade line-up.
Cabinet Stain Options
While paint is most popular, stain is very timeless. With so many stains to choose from, you can still create your dream kitchen that is stylistically on point. Charcoal is our newest stain and might just become the stain trendsetter.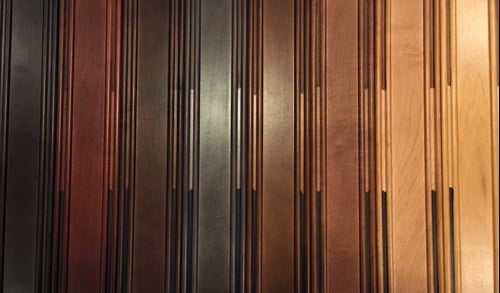 Stain Options, Left to Right: Espresso, Cabernet, Mocha, Charcoal, Amaretto, Toast, Light, Natural
Cabinet Style Options
The popular "shaker style" cabinet is a standard option in our design line-up. But if you're looking for something more traditional (Nottingham) or modern (Nova), we've got lots of styles to choose from!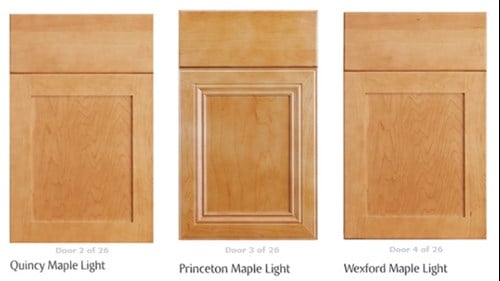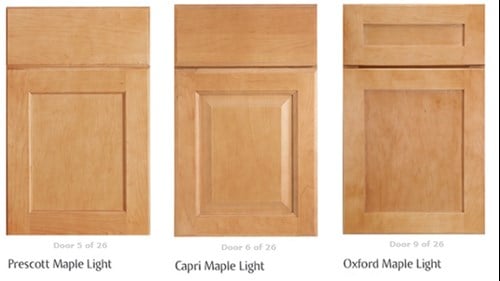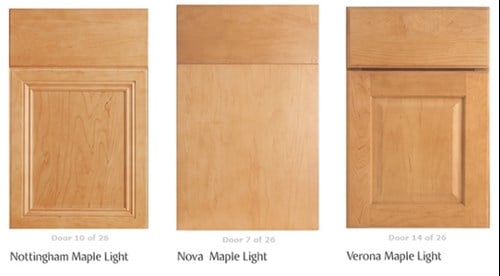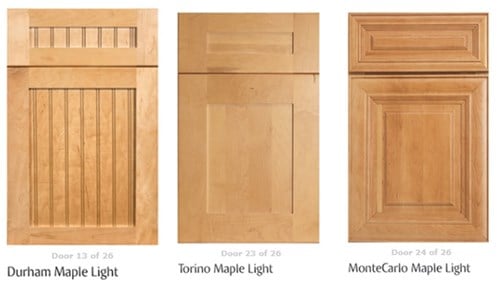 Once your cabinet style has been selected, you then have options of partial overlay, full overlay or inlay doors, a few glaze options, as well as many choices for cabinet hardware. Of course, all of these selections fall within 5 levels, some included with the base price of the home and moving up in upgrade per level.
It is our hope to provide research options to you prior to your design appointment so you don't become overwhelmed. Our interior design consultant, Heather, will happily walk you through all the options so you can begin the process of designing your dream home!
< Back to Blog