Design Trend: Waterfall Countertops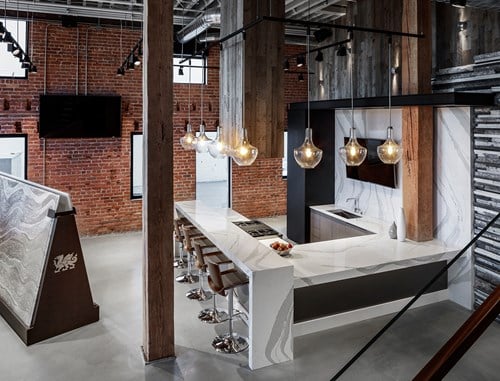 Waterfall countertops have been rising in popularity the past few years, and we couldn't be more pleased. The look achieves a very modern and sleek feel, adding a classy touch to your kitchen.
But other than the look, is there a real purpose for the waterfall countertop? We did some research and found some reasons that actually make practical sense.
Hide Appliances

– Of course, the typical cabinet end panel achieves the same thing, but extending your countertop down to the floor outshines any cabinet panel.
Hides Scratches & Wear

– Since those end panels on an island are typically right near a heavily trafficked area, they are susceptible to scuff marks and scratches from kids and pets. The durability of a stone or quartz countertop is made to withstand that type of treatment, so say goodbye to that tattered end panel!
Contemporary Focal Point

– modern, contemporary design includes strong, clean lines. What better way to continue that look than by adding a focal point in the kitchen? A waterfall countertop will give the look of a "framed" island, and be the conversation starter for your dinner parties. To step the look up a notch, consider attaching a faux second layer of stone (or quartz), making the countertop look twice as thick!
We admit, other than these few reasons, the waterfall countertop is really a design style preference. It makes a huge statement in the kitchen. And what home doesn't need more wow factor in the kitchen??
At Dostie Homes, we are proud to offer Cambria Quartz. Cambria has many different design styles and colors to choose from, as well as many examples to get your dream kitchen started. Here are a few of our favorite looks from Cambria.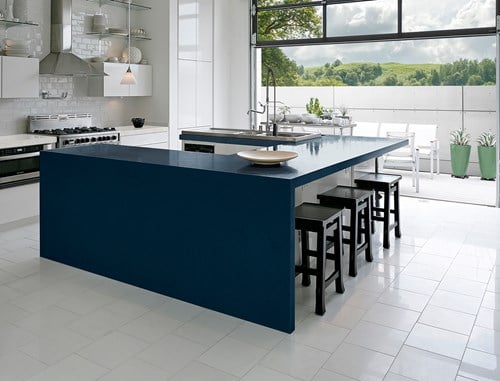 pictured: Cambria Hadley™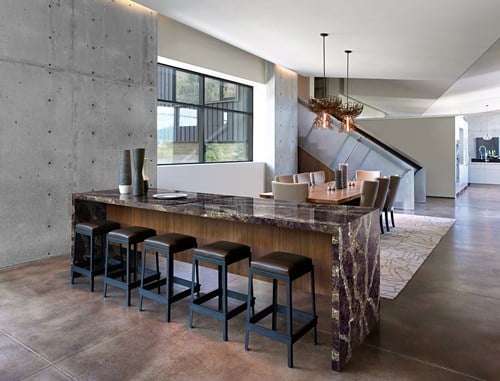 pictured: Cambria Princetown™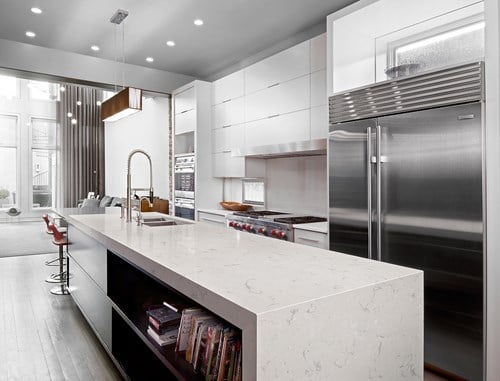 pictured: Cambria Swanbridge™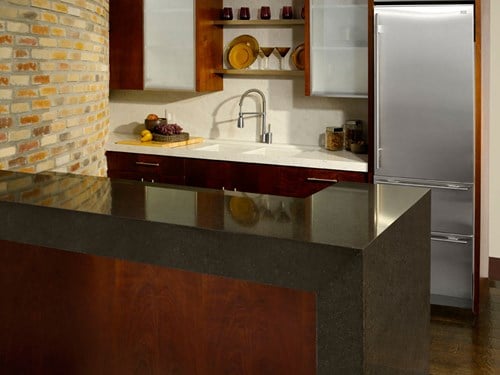 pictured: Cambria Durham™
< Back to Blog